Interesting Facts!
When it comes to planning your wedding, do you have the musical entertainment way-y-y down on the list of priorities? You may wish to rethink that. Here are some interesting numbers.

$28,850
The average cost of a wedding (2007). 5

$1250
The average cost of the ceremony/reception music (2005). 1

85%
The percentage of receptions where DJ's are used. 2

72%
Number of brides wishing they would have spent more time choosing their reception entertainment. 3

99.9%
Number of couples wishing they would have spent more of their budget on the entertainment. 3

78%
Percentage of brides within one week after their wedding day saying they would have made the entertainment their highest priority instead of their attire, reception site, or caterer! 3

81%
Portion of guests indicating that the thing they remember most about a wedding is the entertainment. 3

65%
Percentage of couples that chose a band to entertain at their wedding, said, if they had it to do over again, they would have chosen a disc jockey instead. 3

63%
Portion of guests that did not remember what was served for dinner, but remembered the entertainment. 4

Sources:
1 The Fairchild Bridal Group.
2 Bridal Guide.
3 ADJA - American Disc Jockey Association.
4 The DJ Sales & Marketing Handbook, by Stacy Zemon.
5 The Bridal Association of America.
For convenience, versatility, selection, and affordability...a Disc Jockey is the obvious choice for your musical entertainment!
---

BANQUETS
Whether it's an awards ceremony, class reunion, or a club get-together, nothing says 'fun' more than a night of good food and good dancing with a DJ where you can actually request (and hear) your favorite songs!
Re-live your youth for a weekend. Class reunions are no problem for BIG TIME Music & Lights. With a collection of over 50,000+ songs, searchable by year, you can expect to hear that 'special' song that takes you back to those days of your youth.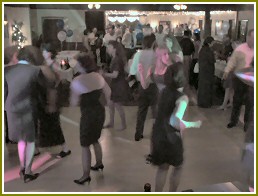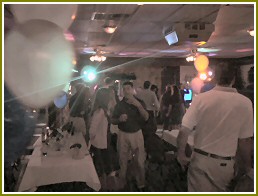 ---

CORPORATE EVENTS
Fundraiser's, promotional & corporate events, and more. BIG TIME Music & Lights can provide the right music. Activities such as...
For-profit & non-profit organizational events.
Trade shows.
Corporate Meetings.
General announcements, product promotions, contest announcing, and more! Everything you need to make your promotional event a success is all in one package. BIG TIME Music & Lights can provide DJ/MC duties for any event.
Call or email us today with the details for a specific rate quote.
---

FAIRS / FESTIVALS
Holding an outdoor event? Large or small...nothing adds more excitement and interest than music. Even though it may be considered background 'noise', music is extremely important to the overall mood and ultimate success of any event. Things like...
Art Festivals
Flea Markets & Antique Shows
Car & Boat Shows
Church & County Fairs
Fireman's Field Days
Street Fairs & Block Dances
Ever go into a store with no music? You usually don't stay long, do you? A public event with no music is basically a 'naked' event!
Call or email today to see what BIG TIME Music & Lights can do to help put the clothes back on your event!
---

GRADUATION PARTIES
Want to be the envy of your classmates? Wouldn't you like to have the party
'everyone' wants to go to? You've found the solution right here. Now there's
nothing wrong with a simple party thrown by your family with your closest friends attending. But why not have a party that they'll STILL be talking about at your 10-year class reunion?!
A graduation party is a celebration of your transition from childhood innocence to responsible adulthood. Naturally, occasions like this should be celebrated responsibly at ANY age. That means, quite frankly, that you don't spike the punch, talk your older brother or sister into buying you alcohol, or 'party' with illegal substances. None of these are the way to kick-off your new adult status.
What you need to do is give your guests a 'show'! It may be a few years until you can legally go to all the hottest clubs. So why not bring the hottest club to you? Club-style lighting can turn your backyard into the latest hot spot.
Although, the 5-second rule doesn't apply to food you drop in the backyard. Grass is NOT tasty!
Let BIG TIME Music & Lights make your graduation party ROCK!
---

GRAND OPENINGS
You've spent nearly all your savings. You've struggled and toiled day and night to get your business up and running. The big day approaches. The day you unlock those front doors to the public for the very first time. You've thought of everything.

Or have you?...
Your head turns when you're out and about and you hear music. The same thing will work for your promotion as well. What better way to draw attention to your business than with music.
During your event, your customers will hear:
Facts about your business, products, or services.
Specials & Grand Opening offers.
Mentions about your suppliers and business partners.
Let BIG TIME Music & Lights set the mood & atmosphere at your next media event!
---

HOLIDAY CELEBRATIONS
No matter what holidays you observe, there's almost always a reason to celebrate with a get-together. Large crowds or small gatherings, music is the spark that will make a ho-hum dinner turn into a night to remember!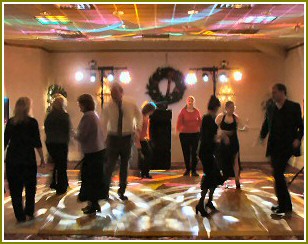 Some of the MANY holidays we all know about (and some we don't know anything about) are listed below:
Christmas
Hanukkah
Boxing Day
Ground Hogs Day
Halloween
Thanksgiving
Kwanzaa
Rosh Hashanah
New Years Eve
Passover
April Fools Day
Valentines Day
St. Patrick's Day
Easter
Yom Kippur
4th of July
Presidents Day
Mothers/Fathers Day
Cinco De Mayo
Memorial Day
Labor Day
Mardi Gras
Basically, if you had enough people that wanted to celebrate National Paperclip Day, you've got enough people to celebrate with some music and dancing. With 80,000+ songs, BIG TIME Music & Lights can probably find some appropriate music to help celebrate the glory of the clip!
But naturally the most popular holidays (Christmas, Halloween, New Years Eve, etc.) are easily handled. And naturally, they are the first holidays to get booked. So don't wait until a month or so before the season to book. There's nothing that says you can't book your holiday party entertainment in the middle of the summer!
---

WEDDINGS
So you've decided to take the plunge! Congratulations!
Whether this is your first marriage, or your tenth (OMG!), BIG TIME Music & Lights will make it one to remember.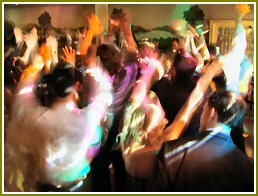 From simple cocktail receptions, to multi-course sit-down affairs, from elegant indoor events to backyard beach luau's, Nothing is too outrageous or low-key. It's YOUR day...make it special for YOU!
All wedding packages include a pre-event consultation if desired. If you are in the Finger Lakes region, we can meet at your home or other location.
Event lighting includes club-style lights and effects that will dazzle your senses. The scale of the lighting and sound equipment will correspond to the room size so you'll never feel overwhelmed or underimpressed.
The type and order of events are chosen by you with the use of a schedule worked out prior to the reception. As with most wedding receptions, schedules become more fluid once everything gets underway. But rest assured, I can easily 'go with the flow'. No one will know you decided to change the order because nature called at the last moment. (Well, I guess now 'everyone' will know!)
I come appropriately attired for the type of event. A simple tuxedo in most cases. In the event of a 'Luau' or an informal warm-weather outdoor event, dress shorts and a golf shirt would be about as 'relaxed' as my wardrobe would get.
That is...unless you're having a blowout beer-blast. In that case, I come prepared in cutoff shorts, flip-flops, and a pressed and starched flannel shirt!
(just kidding!)
...I don't use starch. ;-)