Quick Tip # 8
Fundraising - Always remember when trying to obtain donations of products or services towards your fundraising event, you'll need to 'sell' your idea to those people who you're trying to solicit for help as well.
Yes, ultimately, it may be the target audience of the fundraiser that will need to have the event promoted to. But don't forget all the people that you're trying to convince to help you out, too.
'Everyone' needs to be sold on the idea! Which means you'll need to have plans in place (or at least plans for plans) that cover every and any question a contributor might have about the event.
What are your promotional plans? What method(s) of advertising will you be using? What are your projected returns on a successful event? Etc.
Groups and businesses who will be volunteering their time or materials will likely want to know if they will benefit as well from the event. While it's obviously not the main focus or reason for donating, it is a consideration that needs to be addressed. If there is a promotional advantage for the donating group, letting them know that will not only help 'sweeten' the offer, but also help the next time you need their assistance for any future events.
Try to have all (or at least, 'most') of your ducks in a row before you start knocking on doors. You'll have far more success that way!
BIG TIME Music & Lights is committed to offering the best multimedia services in the area. In an effort to give back to the community, BTML offers its services for fundraising, non-profit organizations, and other worthy causes at a greatly reduced cost, or no cost at all where possible. This offer is only available at limited times during the year when scheduling permits.
Interested groups should submit a written proposal* outlining the specifics of the event that music is being requested for. The proposal should include the following:
Organization name & operational purpose.

Reason for event.

Date & duration of the event.

Location of event.

Services requested.

Anticipated number of people attending.

Advertising & promotional plans.

Any other information pertaining to the event.
*Submitting a proposal does not guarantee acceptance nor does it serve as confirmation that BTML will provide audio/video services for your event. Replies to submissions will be sent within 30 days of originally submitted proposal.
Email your proposal to: info@btmusicdj.com
---
Past/current organizations receiving donated services:
Habitat For Humanity of Ontario County - Bowl-A-Thon Event
American Cancer Society of Rochester, NY - Relay-For-Life Event
Lochland School, Geneva, NY - Canandaigua Lake Cruise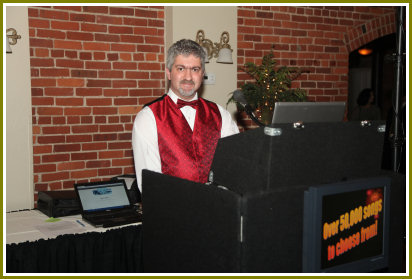 Photo courtesy of Appel Photography