Quick Tip # 1
Chaperones - Make sure you have enough chaperones to cover your event (Youth events, etc.).

They have to continually move around 'through' the kids to keep them from loitering in any one spot. The fewer chaperones you have, the more you'll need to keep moving. This is to prevent the kids who are normally well-behaved from being influenced by the one or two who may have other ideas in mind. Too many times I've seen 15-20 chaperones (usually more than enough to cover the average school dance) congregate out in the halls or in groups of two or three on the fringe of the gym.
There needs to be movement by the chaperones to insure the safety of all who attend. This comes from years of observing student-teacher interaction (and the consequences of 'doing', or 'not doing') at these types of events.
There are several ways to contact BIG TIME Music & Lights.
Email: info@btmusicdj.com OR

Phone: 315-759-4354 (leave a message if I don't pick up) OR

Mailing Address: PO Box 133, Clifton Springs, NY 14432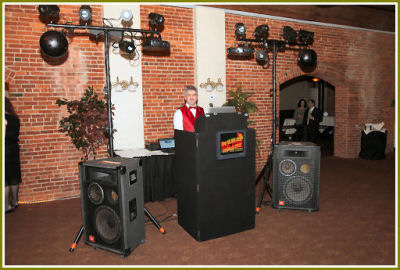 Photo courtesy of Appel Photography